Plum Creek Kennel Club is happy to help people learn about purebred dogs!
We welcome purebred dog enthusiasts to come to a meeting or event!
Check us out! We'd love you to consider joining us!
Barbara W assigned this page to bring forward club history, important milestones, language/text, info, photos, etc.

Alan K also will gather some history and has good ideas.
Marlene has some old photos from throughout the years.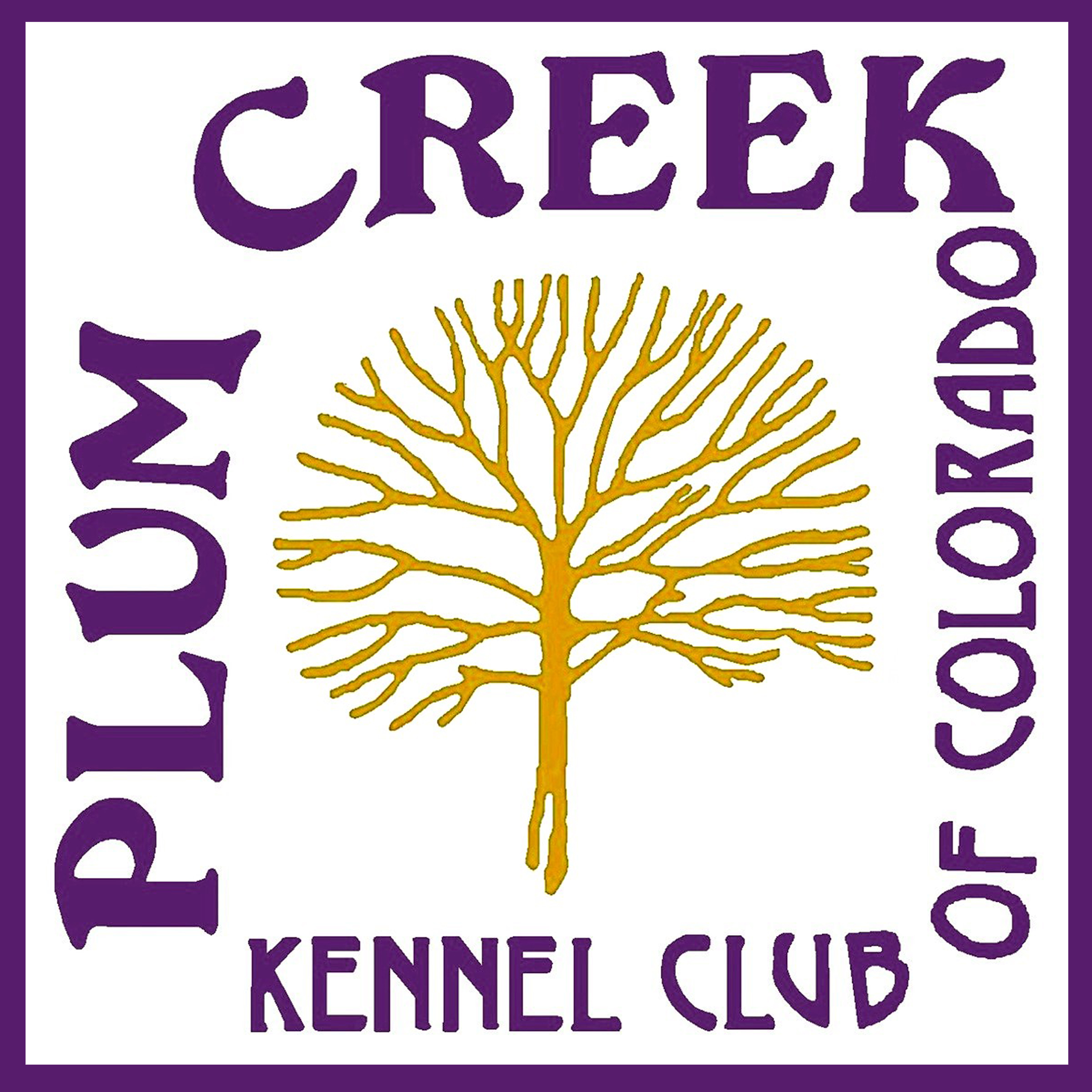 PLUM CREEK KENNEL CLUB
Main Contact
PRESIDENT
Barbara White
VICE PRESIDENT
Barbara Murray
RECORDING SECRETARY
Pam Dickerson
CORRESPONDING SECRETARY

Marlene Groves
TREASURER
Annel Henderson
DIRECTOR AT LARGE
Alan Krenek
DIRECTOR AT LARGE
Melissa Scofield
DIRECTOR AT LARGE
Kristi Skipper
AKC DELEGATE
Bill Ellis
2023 SHOW CHAIR
Barbara Murray
Plum Creek Kennel Club

also officially known as
Plum Creek Kennel Club of Colorado Inc.

Plum Creek Kennel Club
is a 501c7 - Not For Profit Corporation
governed by Colorado Revised Statues,
Our PCKC Constitution & PCKC ByLaws

Plum Creek Kennel Club Objects Are:

To further the advancement of all breeds of purebred dogs;

To do all it its power to protect and to encourage interest of all breeds of purebred dogs and to encourage sportsmanlike competition at dog shows and all other competitive dog events;

To conduct sanctioned matches, dog shows, obedience trials, tracking tests, agility trials and any other event for which the Club is eligible under the Rules and Regulations of the American Kennel Club.
Plum Creek Kennel Club
primary purpose it to be representative
of Breeders and Exhibitors in Colorado,
in Douglas & Elbert County.
Plum Creek Kennel Club
is a Licensed Member Dog Club
with AKC American Kennel Club